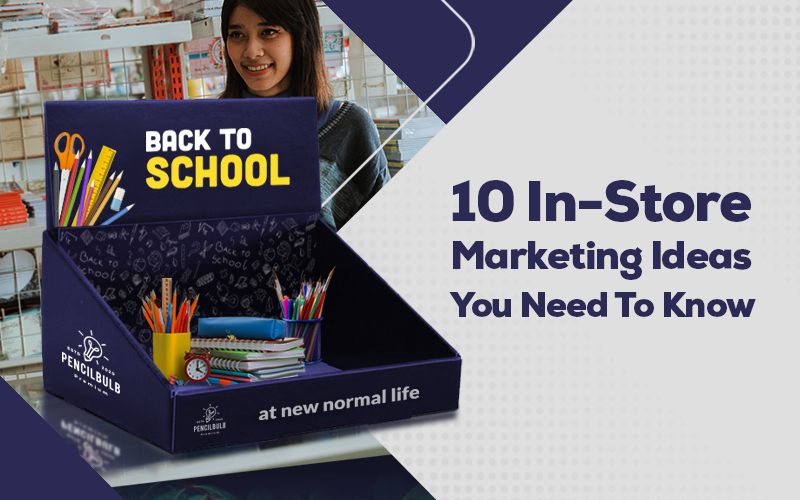 Staying relevant is important for any business. Marketing strategies are how businesses can float and introduce their brand to new customers as well as retain old ones. The journey of new customers is long as driving them from awareness to getting them interested is the key.
Though the Covi-19 pandemic has changed the way in which customers shop, offline channels are still extremely vital for businesses marketing strategies.
How important is marketing for a retail store?
When you own a retail store, it all boils down to expanding your reach, connecting with customers, and addressing customers' needs with your USPs.
Therefore, marketing is not a luxury for your store but is a necessity. Without it, you cannot differentiate in the marketplace. And the best thing about marketing is that it can be done on a tight budget too. You just have to explore marketing opportunities, and re-geared to your benefits, they are more likely to convert.
Optimize your retail store and transform the way you offer your products and services with our 10 in-store marketing ideas.
What is the best way to advertise a retail store?
Here are the top 10 ideas you can use to offer an excellent and memorable customer experience. Mix and match these ideas and implement them to achieve the best results.
Move your marketing game up with our special carnival games, suitable for all age groups and adaptable to all locations.
Fully customizable according to your choice of colors, logo, and text, this game is sure to attract the eyes of the crowd to your store.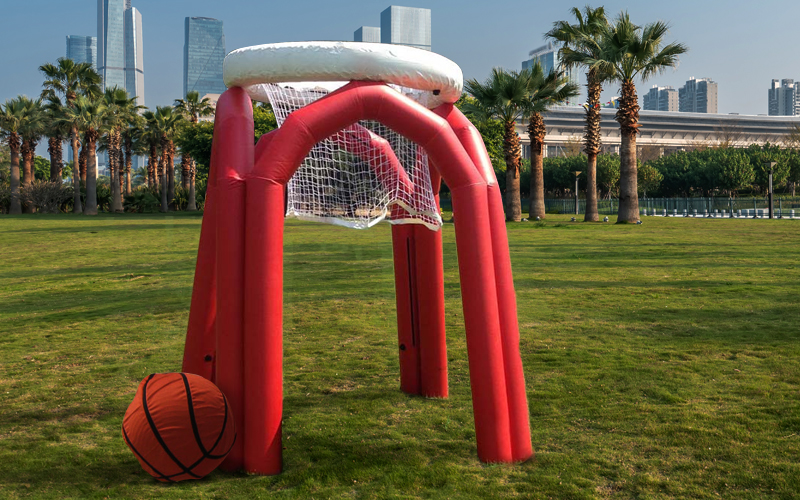 Who does not love basketball tosses? It is a fun interactive game that can be played by an individual or a group. You can spice it up by offering some discounts, rewards, or coupons.
It is custom printable so you can advertise your brand with ease and in a subtle way as everything basketball toss offers is information about your brand and products.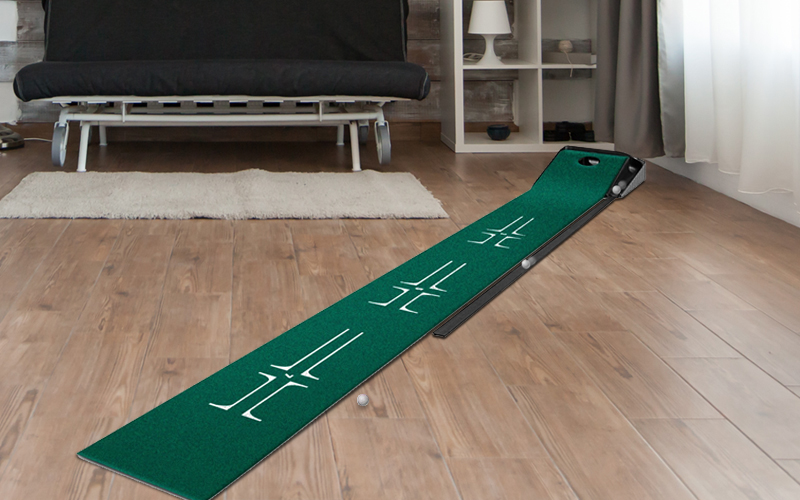 Another fun interactive game that grabs people's attention right off the bat. With Go Golf Putting Game you can ace your in-store marketing strategy at your retail store as it is custom printed with your brand name, logo, and slogan.
No matter where customers roam in your retail store, for billing they have to come to the counter. Here, they are likely to spend some minutes as you go through items and print bills. Counter display is what you need in such a case. A perfect place to hand out samples and thereby market your upcoming products.
Mobiles often run out of juice. With a pop-up charging podium, you offer an excellent customer experience while marketing your brand as this podium comes with a custom printed stretch fabric.
Go professional with our new chic digital signage and share key information with your customers. Communicate with the tech-savvy generation in the way they prefer to consume information with this evolved touch screen display.
Sanitizer dispensers are a must. But when they come with digital signage, you get an upper hand as you can market your brand and products. Dispense the need of the hour as well as market your brand with this hand sanitizer dispenser with digital signage.
Why only market in-store when your customers can carry a fully customized Kraft Paper bag from your store? The best way to expand your business is by effectively marketing your brand without any additional cost or hassle.
In today's world, having a customized paper bag that sports your brand name and logo is the key to increasing your business. Get your own customized Kraft Paper Bag today and watch your brand value and recall increase two-fold!
People love BBQ. Why not offer them an apron so that they can recall your brand when they are having a lovely afternoon lunch? BBQ aprons are fully customizable and suit the needs of your brand.
When customers get tired from exploring, offer them a comfortable couch with an attractive design. Give your business space selling initiatives with a blowup couch.
Browse from a Range of Custom & Pre-Designed Advertising Products From Above All Advertising
At Above All Advertising, we have created a complete line-up of marketing tools that are valuable for giving your brand a powerful stance in the marketplace. We aspire to be your reliable partner in all phases of your marketing campaign by offering an array of custom promotional products at affordable prices. Our prime objective is to make sure that our customers are successful in achieving the marketing goals of their business.
With Such great products as Custom Feather Flags, Retractable Banners and Trade Show Displays on offer. We will make advertising your business easy and effective. Visit Above All Advertising for more great promotional products. Or contact us for advice on the products you may need.